Pandorea
species and cultivars
Family:
Bignoniaceae
Pandorea jasminoides (bower vine, bower of beauty) is a flowering vine and one of the showiest Australian natives in cultivation. There are a number of varieties.
Pandorea pandorana (wonga wonga vine) is another attractive species but is more vigorous.
Pandorea featured in the 21-08-2020 edition of Get Results Gardening, a newsletter-style, mini-magazine with an emphasis on the subtropics and South East Queensland. It covers Australian natives suitable for growing in suburban as well as exotics plus lots of other gardening technique, design ideas and trends. Get a three month trial for free and without obligation with a simple email request. More information at calyx.com.au/getresultsgardening.html.
Pandorea in the Landscape

Click for larger images.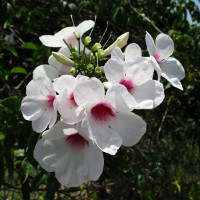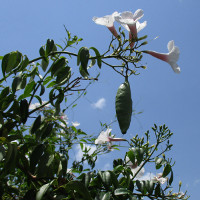 Pandorea jasminoides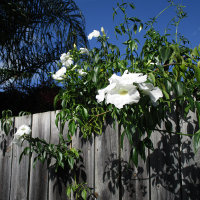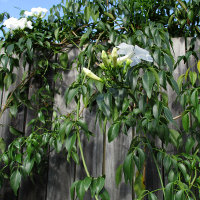 Pandorea jasminoides, a white flowered variety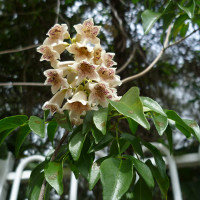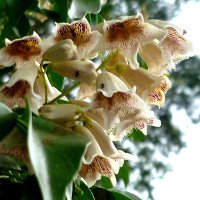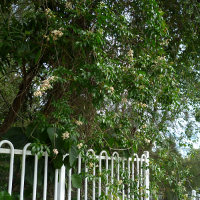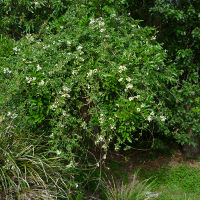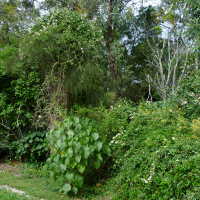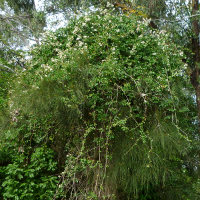 Pandorea pandorana
Other Information Online