Westringia
A fast-growing native shrub that has a similar look to the herb rosemary, hence the common name "coastal rosemary". However. Westringia is not eaten.
Being a popular plant for landscaping, many varieties that differ in plant habit, foliage colouration and flower colour have been developed over the years.
Westringia featured in the 04-09-2020 edition of Get Results Gardening, a newsletter-style, mini-magazine with an emphasis on the subtropics and South East Queensland. It covers Australian natives suitable for growing in suburban as well as exotics plus lots of other gardening technique, design ideas and trends. Get a three month trial for free and without obligation with a simple email request. More information at calyx.com.au/getresultsgardening.html.
Westringia in the Landscape

Click for larger images.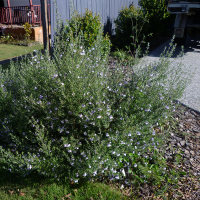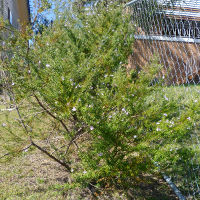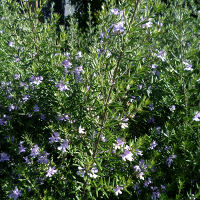 Other Information Online