Petrea
Petrea volubilis
Other Common Names:
Sandpaper vine, purple wreath, Queen's wreath
Synonym:
Petrea kohautiana
Family:
Verbenaceae
Petrea featured in the 11-09-2020 edition of Get Results Gardening, a newsletter-style, mini-magazine for Australian homeowners and other gardeners, with an emphasis on the subtropics and South East Queensland. Get a three month trial for free and without obligation with a simple email request. More information at calyx.com.au/getresultsgardening.html.
Where to buy Petrea in Qld
Advertisements
Some garden centres will stock the common Petrea, but you may have to seek out specialist growers if you wish to collect rare or unusual varieties. If you operate a nursery (including online and mail order nurseries) that offers these plants for sale in Qld, please get in touch for information about advertising on this site.
Sorry, no listings at present
Petrea in the Landscape

Click for larger images.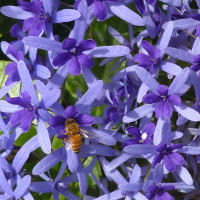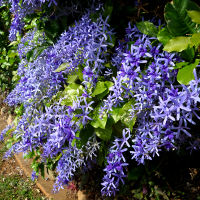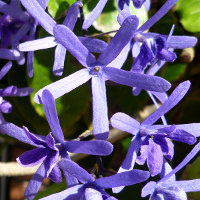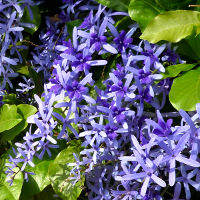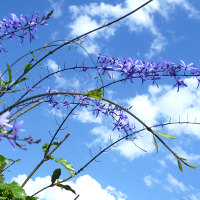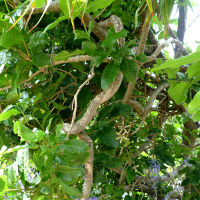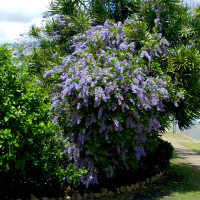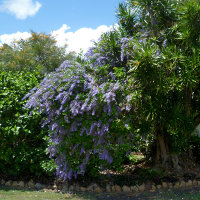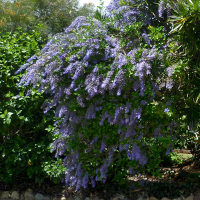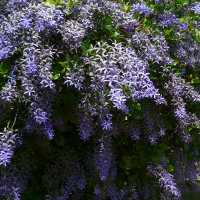 More Online Information
Petrea volubilis
in 2011 Plants of the Year, Fairchild Tropical Botanic Garden (PDF)
Purple Wreath
Mount Holyoke College Botanic Garden, Massachusetts