Liquidambar
Liquidambar species, hybrids and cultivars
Unfortunately, this tree is not really suitable for suburbia. Invasive roots threaten pipes, paving and construction. Fallen leaves and seed heads can also present a safety, cleanup and disposal problem.
If you have a suitable position, however, liquidambars are among the few trees that can provide traditional "autumn colours" in the Brisbane region, to a certain extent at least. The maple-like leaves are also evocative of northern hemisphere landscapes.
Liquidambar in the Landscape

Click for larger images.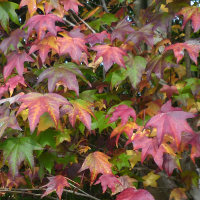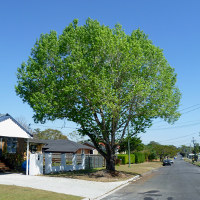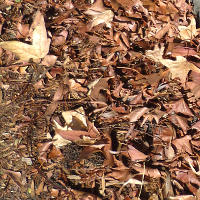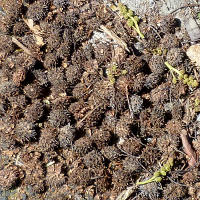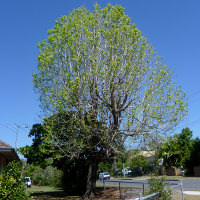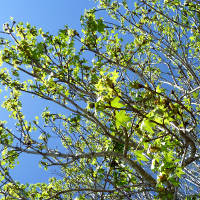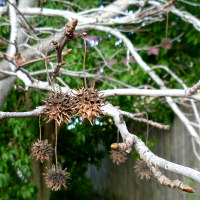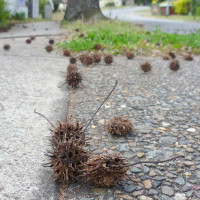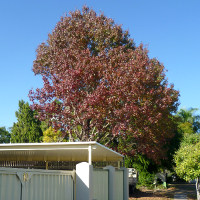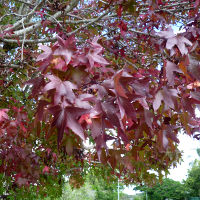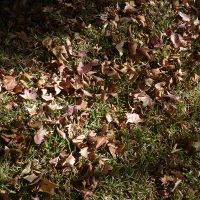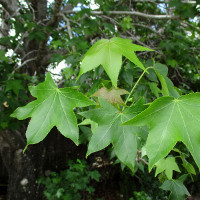 More Online Information

The following links are for general information - some species or cultivars may be unavailable in Australia


Misspelling: Liquidamber