Brachychiton
species, hybrids and cultivars
Common Names: Illawarra flame tree, Queensland Bottle Tree and others
Family: Malvaceae (formerly in Sterculiaceae)


The Illawarra flame tree (Brachychiton acerifolius) is popular around SE Qld for its spectacular red floral display in early summer (some years better than others), after losing all or most of its leaves.

It has a natural upright form which is is not really suitable for pruning. Note butchered specimens planted underneath power lines. If you need a small tree, select something else.

Another famous member of the genus is the Queensland Bottle Tree (Brachychiton rupestris) with its swollen trunk. However, there are a number of other Brachychiton species occuring in Australia. The Little Kurrajong (Brachychiton bidwillii) is a shrub.



News
New bottle trees for heroes
Four Roma bottle trees requiring removal due to poor health will be replaced in time for Anzac Day. Two of the trees are in Heroes Avenue and the plaques will be retained and associated with the new trees, continuing the tradition of the memorial. Source: Bottle tree removal in Roma - this Saturday & Sunday (February 2017)
Brachychitons in the Landscape

Click for larger images.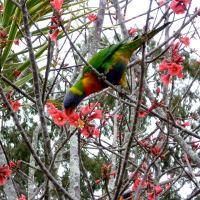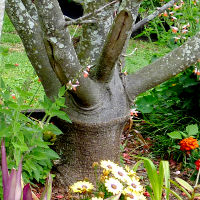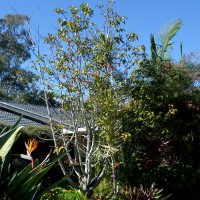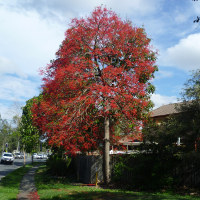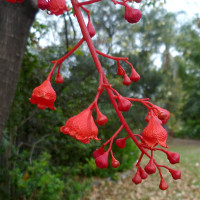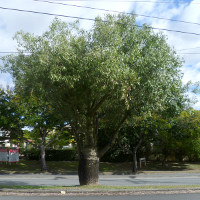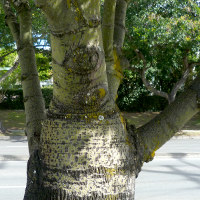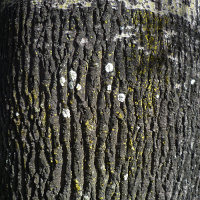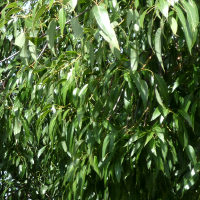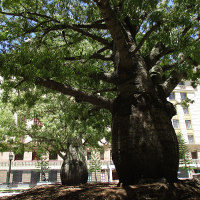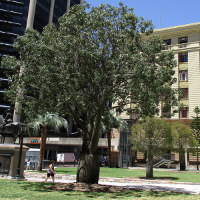 Other Information Online
General
Brachychiton acerifolius
Brachychiton bidwillii
Brachychiton discolor
Brachychiton populneus
Brachychiton rupestris
Other Species
Cultivars