Oleander
Nerium oleander species, hybrids and cultivars
Family:
Apocynaceae
This old fashioned plant is very familiar to Queenslanders, although its well-known poisonous qualities have undoubtedly deterred many people from planting this tough shrub.
With the costs and restrictions associated with watering on the increase, however, it might be time to reconsider oleander. Especially in landscapes where children or livestock are unlikely to come into contact with the plant. They're drought and heat tolerant yet pretty, with flowers in a range of colours.
Actual incidence of poisoning is very rare considering how widespread they are. For more on toxicity see Plants and mushrooms (fungi) poisonous to people - Children's Health Queensland Hospital and Health Service.
A popular ornamental the Mediterranean region, to which it's a native.
Some varieties are very tall (around 3 metres) but there a number of dwarf cultivars to choose from. Pink, Red and Salmon/Apricot flowered varieties are available on the market. 'Cherry Surprise' is a named cultivar. The "Mediterranean Rose" series comes in cream to pink shades and according to the distributors can be expected to reach 1-1.5m in ten years.
Where to buy Oleander plants
Most garden centres in areas where oleander grows are likely to carry a few types. However, if you're seeking a greater choice of colours or bulk quantities for hedging (for example), you may need to seek out alternative suppliers.
Oleanders in the Landscape
Click for larger images.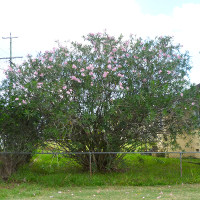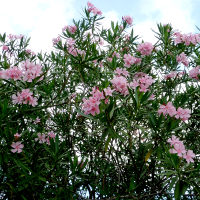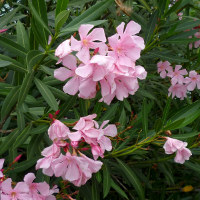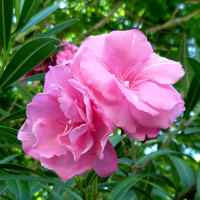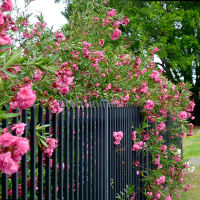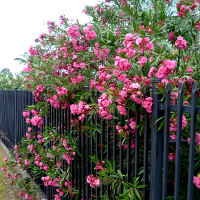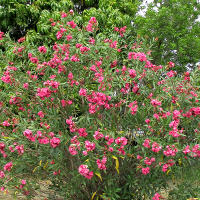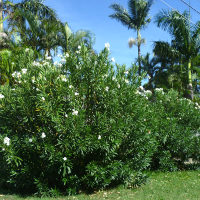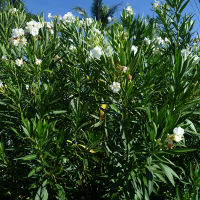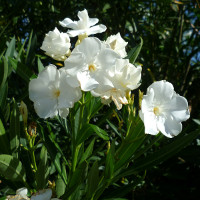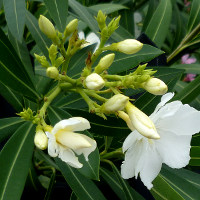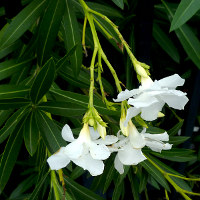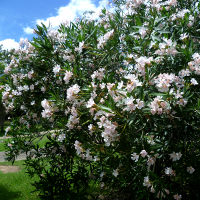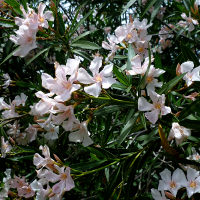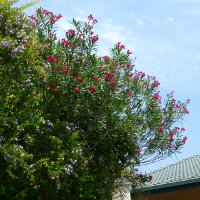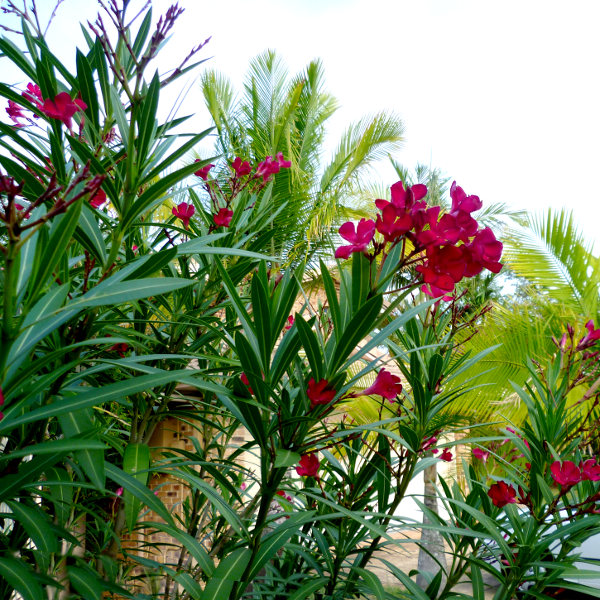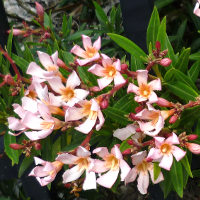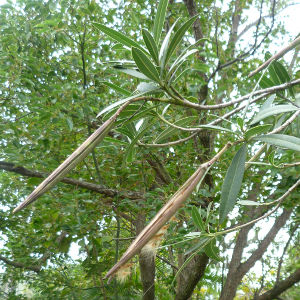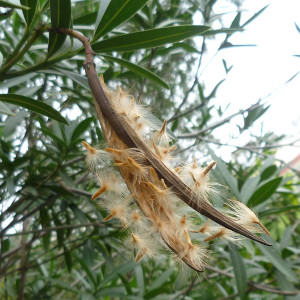 Pruning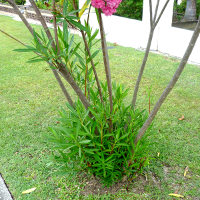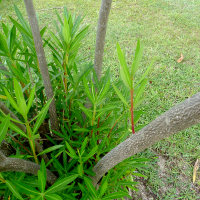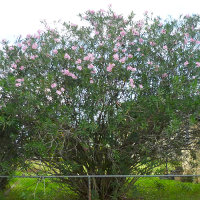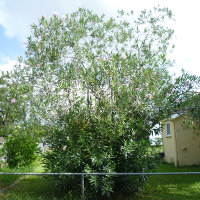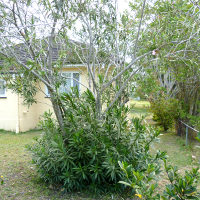 More Online Information