Philodendrons
Philodendron species plus Monstera and Epipremnum
Family: Araceae


These are popular as indoor or patio plants worldwide, but can also be grown outdoors in much of Queensland.




Where to buy
You should be able to find P. xanadu in most garden centres along with a variety of other philodendrons. Monstera may be a little difficult to find commercially, but is available at some outlets.






Philodendrons in the Landscape

Click for larger images.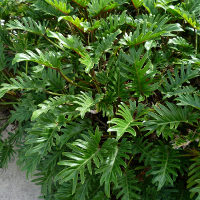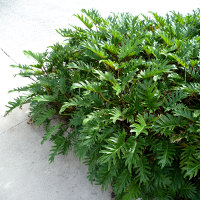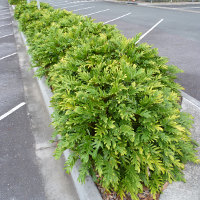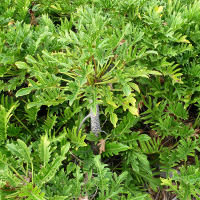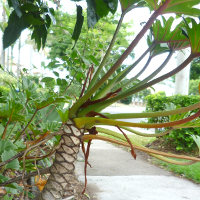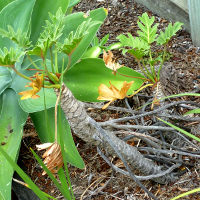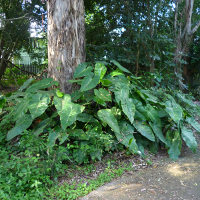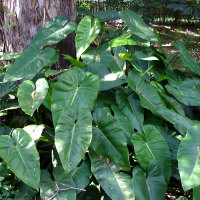 More Information
There is enormous variety in leaf sizes and shapes within cultivated varieties of this genus. There are climbing and clumping forms. They are very popular all over the world as indoor plants, but here in South East Queensland many can be used very effectively in the landscape also. Indeed P. xanadu has become extremely popular for landscaping, grown as a garden edging or massed as a groundcover in tropical gardens.
Other Information Resources
Philodendron bipinnatifidum
Philodendron xanadu
Other Philodendrons
Pothos
Looking very similar to a climbing Philodendron but typically with yellow variegations, the pothos is a popular plant for hanging baskets but can also be grown up trees etc in gardens for a jungle effect.
Monstera
Another plant with a philodendron-like look is the Monstera deliciosa. However, there are other, less frequently encountered Monstera species.