Radermachera
species, hybrids and cultivars
Family: Bignoniaceae




Until fairly recently, the best known plant in tyhis genus was the one sold as "China doll" in Australia. It's marketed as a potted foliage plant but has the potential to grow into a huge tree if planted in the ground.

Realtively new on the scene is Radermachera 'Kunming'. The correct species designation is uncertain at the time of writing, but may be R. pierrei (synonym R. hainanensis). This shrub is being marketed by one wholesale nursery in Australia as Summerscent®.

It has bushy green foliage and scented pale pink flowers with yellow throats. Should be suitable for a hedge or as a specimen plant. Marketed as growing to about 3m, it wouldn't be surprising if it could get larger with good conditions and be trainable as a small tree. Because its relatively new on the market, performance over the long term is yet to be evaluated.

.


Radermachera in the Landscape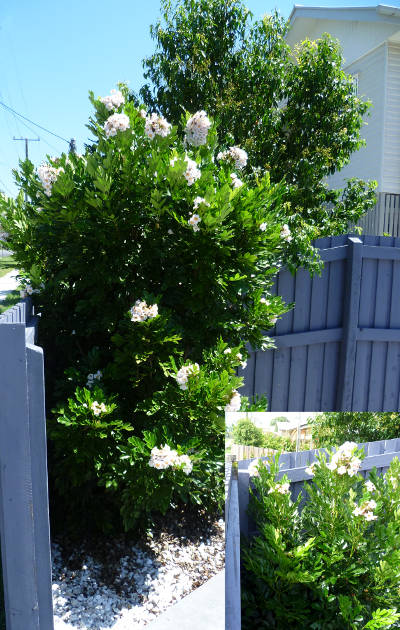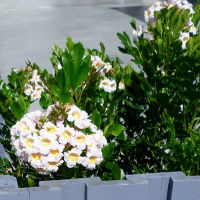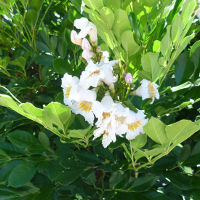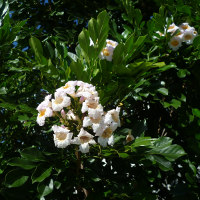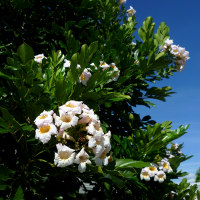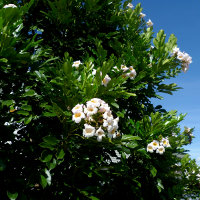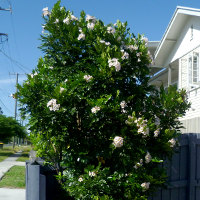 More Online Information
Radermachera sp. Kunming
Radermachera sinica
Radermachera sinica
Harold L. Lyon Arboretum Plant Profiles, University of Hawai`i at Manoa (PDF)